If I was going to give you three guesses to what is the one commonality between the two winners of the last three of golf's major championships, I bet you would be wrong.  Its not the same clubs, balls, or even clothing sponsor.  The answer is CHIROPRACTIC!
Did you know that Last Two of Golf's Major Championship Winners Have One Thing In Common…Chiropractic
Jordan Speith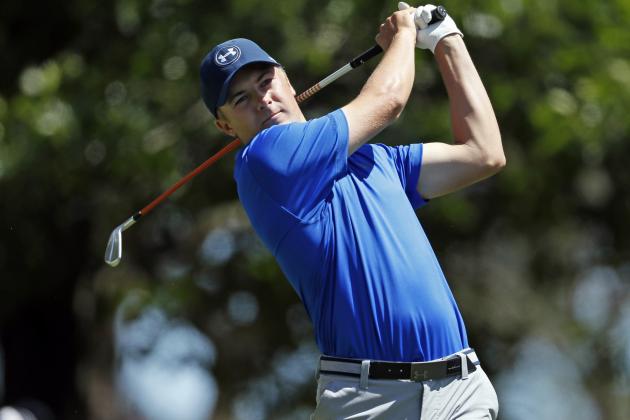 After his win at the Masters, Jordan Speith was quick to thank his Chiropractor during his victory speech.  And you know the guys Spieth thanked – he made sure to "thank the team that allow my best on-course efforts to come out": his golf instructor, his fitness trainer – and his Chiropractor, Dr. Troy Van Biezen.
Speith said of the team around him: "They are the best at what they do and I put full trust in them".
And what a team those four make, because not only did Jordan win the Masters, but the US Open too.
Find a Chiropractic Clinic
Find Your Best Chiropractor Here
Zack Johnson
Fast forward the middle of the year, and another Chiropractic patient hoists another major championship trophy. Zack Johnson wins the 2015 British Open.
Zack Johnson's story is an interesting one. His dad is his Chiropractor, Dr. David Johnson. Zack has been receiving treatment throughout his entire career to keep his body functioning optimally. And with all the stresses and strains professional athletes go through, with training, competitions, injuries and travel, it's obviously been a great help to his sports perfomance.
According to Zack, his famous father chiro, David Johnson, D.C. doesn't just provide chiropractic care for professional athletes, rock stars, and college sports teams, he also treats everyone from babies to grandmothers and everyone in between.
In addition to helping his son, Zach, Dr. Johnson also devotes his time providing care to local student-athletes. From middle school sports participants to high-level competitors, each day is a reminder of how vital chiropractic care is to the current success and future potential of these athletes.
"A lot of athletes are turning to chiropractic first after injuries these days," he said. "because they are looking for less-invasive procedures that will allow for quicker recovery times and fewer side effects. Chiropractic is perfect for that."
Jordan and Zack are both Chiropractic patients. Both get adjusted on a weekly basis.
So if it's good enough for the worlds best golfing athletes, why not for you too? Afterall, many athletes consider regular Chiropractic care in combination with hard work the perfect compliment to sports performance.
Local Sports Sports Injury Clinics
Sports Chiropractor Locations
Find a sports chiropractor near you, click here.